With the welcome increase in overseas flights reconnecting New Zealand with the world, Auckland Airport is fully embracing our new era of travel, with a palpable sense of excitement and jet-set verve returning to its terminals. As Kiwis begin to spread their wings again, demand for overnight airport accommodation is also waking up, as many international flights depart and arrive in the early morning and late evening.
For me, there are the three golden essentials when it comes to airport accommodation: good value, comfort and convenience. After all, it's only a temporary stopover, why pay more than necessary? The ibis budget Auckland Airport Hotel absolutely meets my checklist of essentials. In fact, when it comes to convenience, it scores ten out of ten, considering it's currently the only hotel open to travelers within the airport grounds! Firmly pitched as the budget hotel option, ibis certainly ticks all the boxes when it comes to comfort and amenities for short stays.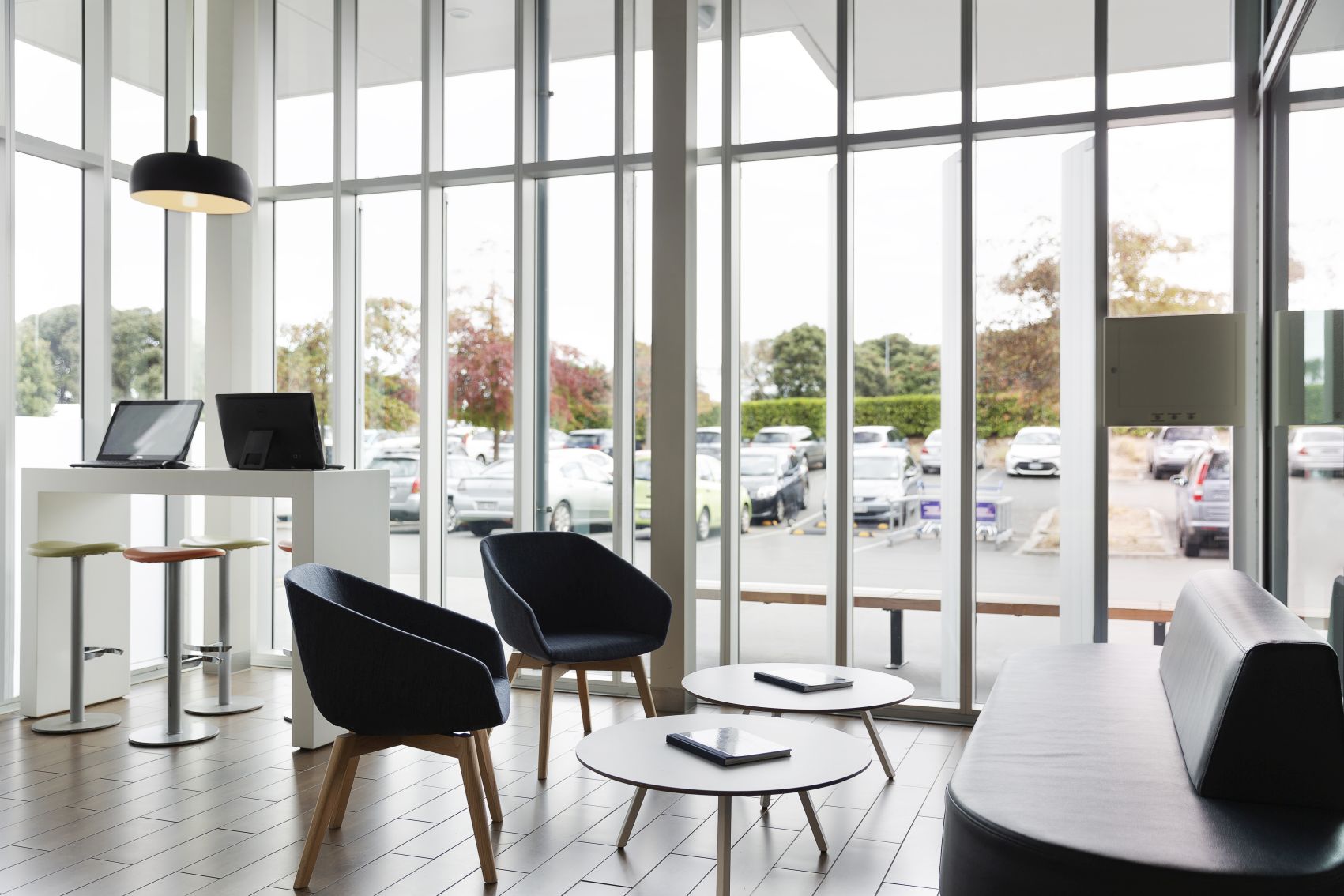 The hotel staff is always attentive, efficient, super friendly and outgoing. The entire service experience was smooth and seamless during my stay, accentuating the ease we all crave in fly-and-flop airport hotels. (Or flop and fly, as it might be!) Blackout blinds are a sanity saver if your biological clock has checked while 24-hour reception and free on-site parking add to the ethos without stress. Only 800 meters from the international and domestic terminals, you can opt for an uplifting ride or simply use the Yellow Bus which runs 24 hours a day, every 20 minutes. It's only $6 per adult each way. Children under 12 travel free.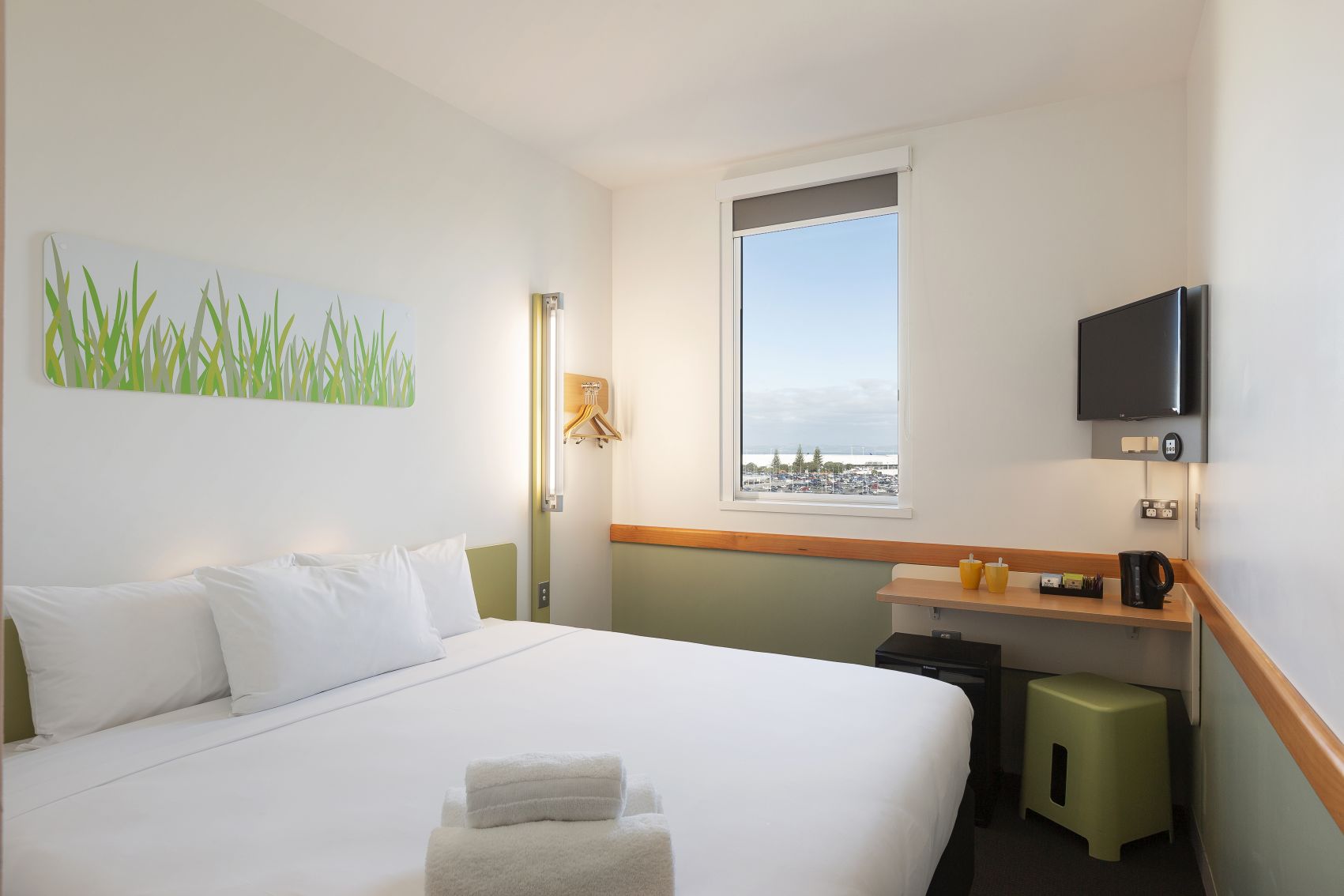 With 198 bright and contemporary rooms, the ibis budget Auckland Airport Hotel sports an upbeat urban design theme. The accommodations are aimed at all types of travellers, depending on whether you are sleeping alone, traveling as a couple or with the whole family. My beautifully furnished king room included a comfortable king bed in the clouds, tea/coffee making facilities, fridge, free high speed WiFi, cable TV, radio, desk and air conditioning . Although it's an airport hotel, it was a super relaxing stay – I didn't hear any noise. My en-suite bathroom was well equipped which ensured that I was fresh and ready for the adventures ahead. Bonus points for the flexible shower head and full length mirror.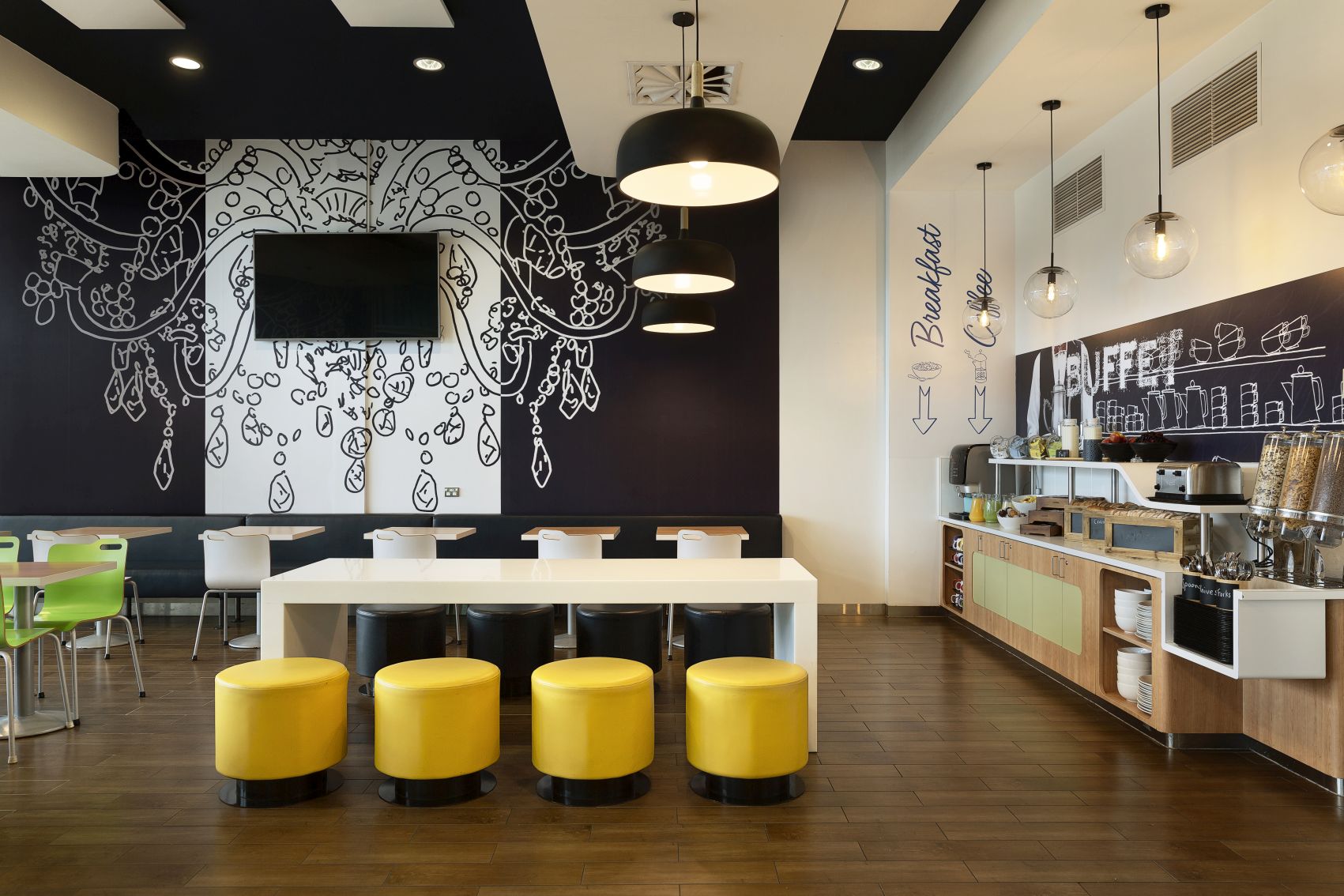 If you're feeling peckish, you can dine at the Szimpla Gastro Bar, adjacent to the hotel. For breakfast, head to Kawau Kitchen, located a 2-minute walk from the hotel lobby. Their a la carte breakfast offers five freshly prepared hot and cold items to prepare you for the trip ahead. Open 7 a.m. to 11 a.m. daily. For a stress-free, comfortable and great value hotel stay, ibis budget Auckland Airport has it all.
Mike Yardley is our resident traveler on Jack Tame Saturday Mornings.